Advanced use of natural gas
Tokyo Gas Co., Ltd.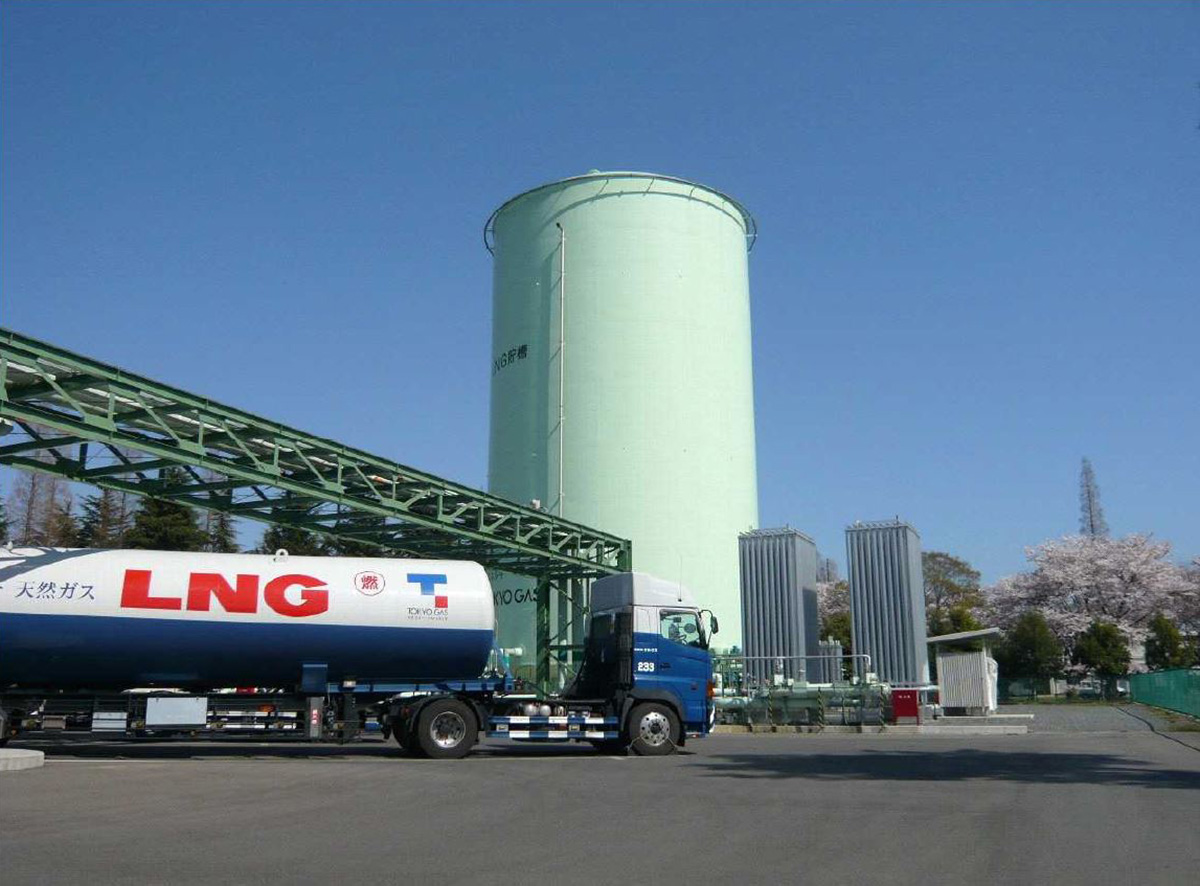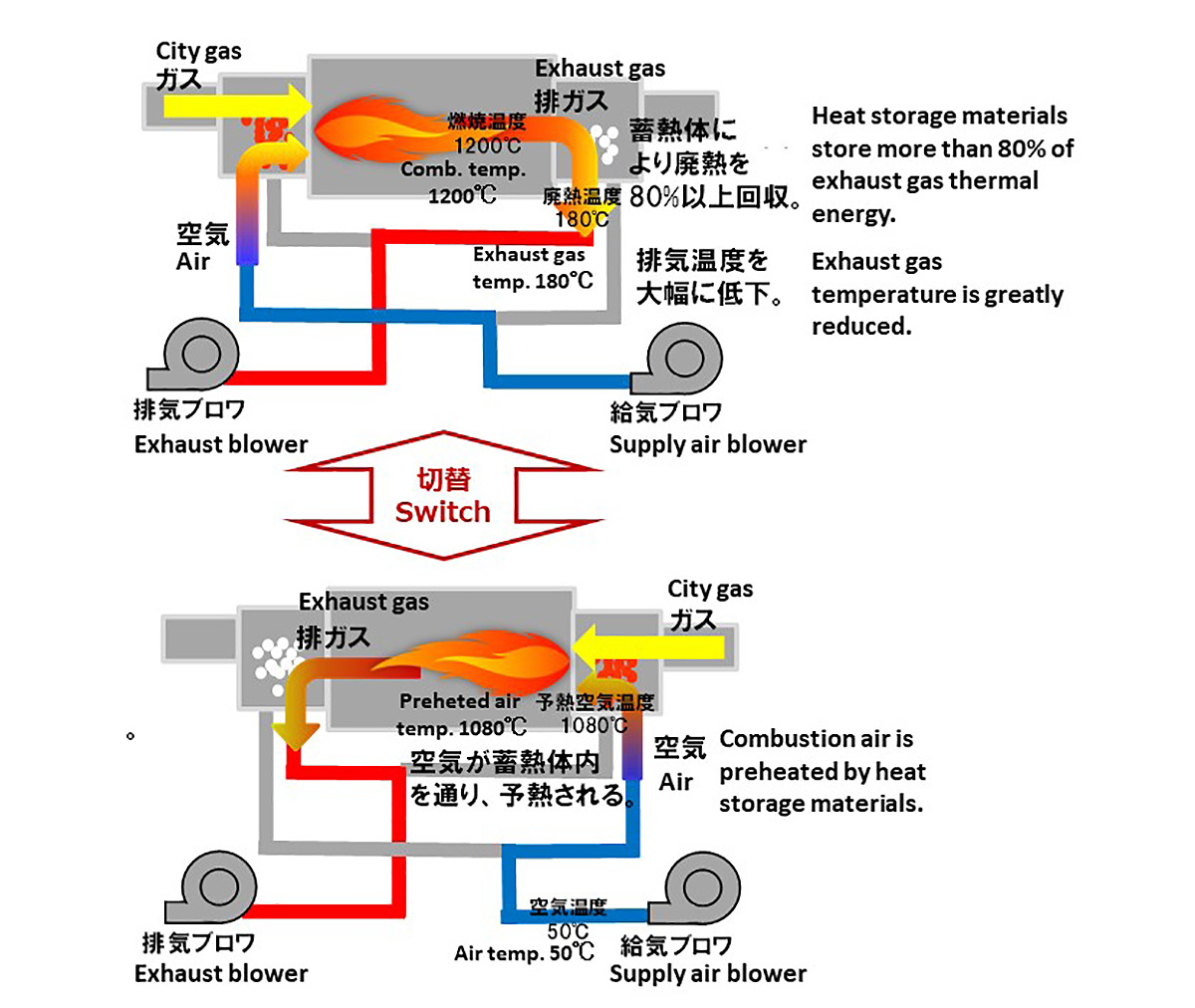 Outline
Basically, natural gas is an environmentally friendly fuel, however by improving the combustion efficiency of natural gas at the stage of usage, CO2 emissions can be further reduced. Minimizing CO2 emission in this way and further applying future technologies such as CCUS and methanation will ensure achieving the goal of the CO2 net zero transition.
Therefore we, at Tokyo Gas Co., Ltd. will introduce LNG Satellite, which is an initiative to utilize natural gas that leads to net zero CO2 emission even in the areas where natural gas pipelines have not been installed. At the same time, we are introducing the regenerative burner which is a practical technology to improve the efficiency of natural gas combustion.
Description
[LNG Satellite]
LNG Satellite is a gas plant that supplies natural gas to areas where there is demand though it is difficult to access the LNG receiving terminals and or the existing gas pipelines due to the difficulty of extending pipelines. LNG will be transported to the satellite by tank lorry, and stored LNG will be vaporized on site and supplied via gas pipelines.
Utilizing LNG satellites makes it possible to utilize natural gas that leads to net zero CO2 emission even in the areas where natural gas pipeline systems have not yet been developed.
Tokyo Gas continues to challenge of developing technology for supplying low-cost natural gas, such as technology development for vaporizer miniaturization and automation of operation, on the premise of ensuring high safety.
[Regenerative burner]
The regenerative burner is a system that integrates burners and a regenerative heat exchanger. With this, two burners are coupled and burn alternatively at intervals of several tens of seconds. This system sucks exhaust gas from the combustion side into the coupled exhaust gas side, and thermal energy obtained from the exhaust gas is stored in a heat storage materials. When the combustion mode is switched, the flow is reversed, and the combustion air is preheated by the heat storage materials and mixed with fuel for combustion. Then, the exhaust gas is sucked by the burner on the opposite side and heats the built-in storage materials. Utilization of the high-temperature air by repeating the above process alternately makes it possible to improve the thermal efficiency and substantially reduces fuel consumption. At the same time, NOx in the exhaust gas can be significantly reduced by the FDI (Fuel Direct Injection) combustion technology.
The use of regenerative burners can reduce CO2 emissions by more than 50% compared to the conventional burners using heavy oil. Thus these systems proved to be an extremely effective method as a low-carbon technology especially in high-temperature heat utilization fields.
Each customer has different requirements, so we have accumulated engineering technology to achieve uniform environmental control in various temperature ranges.
Tokyo Gas continues to challenge of implementing it on site.
Other Innovation Challenges
Similar Innovation Challenges