Energy Systems Supporting Society 5.0
Hitachi, Ltd.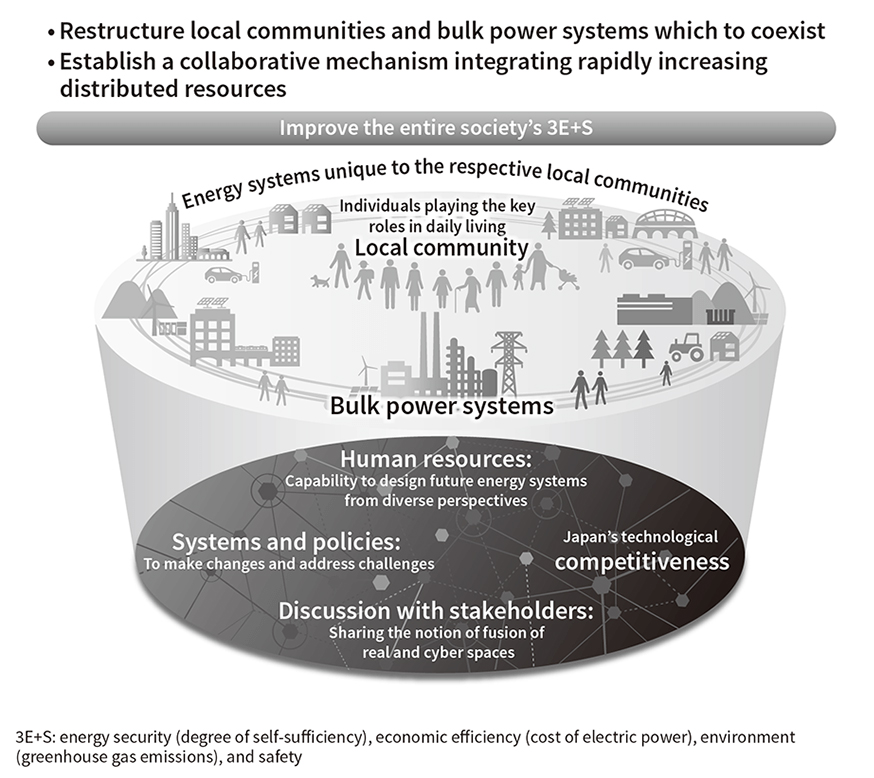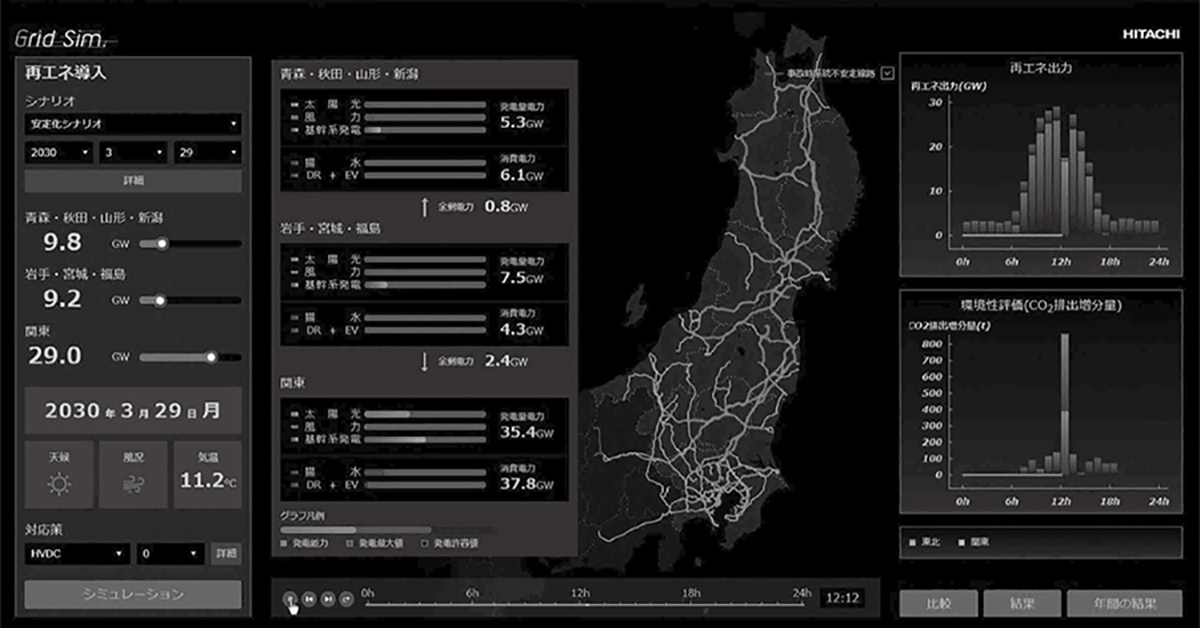 Outline
With the expansion of the introduction of renewable energies (hereafter referred to as RE), the State of energy systems is being questioned as decentralization, digitalization, electrification and motorization continue to be irreversible. In June 2016, the University of Tokyo and Hitachi, Ltd. have established the Hitachi-UTokyo Lab. to share a vision of how industry and universities can realize a better society under a new scheme for collaborative creation (co-creation) between industry and academia to work with organizations versus organizations on big-scale challenges, starting with what they need to do to make it work, and have been studying the power systems in particular. The Hitachi-Utokyo Lab., in order to build a social consensus through open discussion, proceeded to study in a technical neutral perspective, and released a proposal for the new power system to support Society5.0 (second edition) on April 17, 2019.
In the world of society5.0, individual life becomes a leading role, and a characteristic energy system must be built for each local community. We aim at a world in which we solve various problems of energy by using people's imagination and the creation power in each region and create new value positively, from the concept of the centralized type with the uniformity which assumes the current scale expansion.
Description
The following (1) (2) is being studied as a means of realizing the ideal state of an energy system.
(1) Evaluation platform
The establishment of a platform that can evaluate to social benefits and fair operation are necessary for the various stakeholders responsible for energy demand and supply to share  information that is open, quantitative and objective. As one case, we developed a wide-area stability simulator. In addition to securing the supply and demand balance, we can study the necessary amount of the RE introduction limit and the output suppression in consideration of the transient stability which assumed the system fault by using it. At present, information on power systems and power generation facilities is closed, and it is substituted by approximate data estimated from the map information, etc. and standard models of the Institute of Electrical Engineers of Japan, etc. In the future, it is necessary to make the technical mechanisms and rules for the disclosure of data used for evaluation and analysis.
(2) Long-term energy scenarios and Systems, Policies
In order to consider the construction of an energy system that should be from the long-term perspective of 2030 and 2050, it is essential to promote discussion in multiple scenarios and prepare various technical options in order to respond to uncertainties arising from various external factors. From a future perspective on multiple scenarios, we clarify the transition strategy such as technology development and capital investment by backcasting. For this reason, we should introduce "a performance-driven policy" that evaluates the outcomes of 3E + S in the bulk power system, and both investment promotion and efficiency should be achieved. On the other hand, in the local communities, the construction of the technical mechanisms and rules of the data distribution and the fund circulation is also required to support regional revitalization by creating economic cycles.
Partner(s)
The University of Tokyo, etc.
Other Innovation Challenges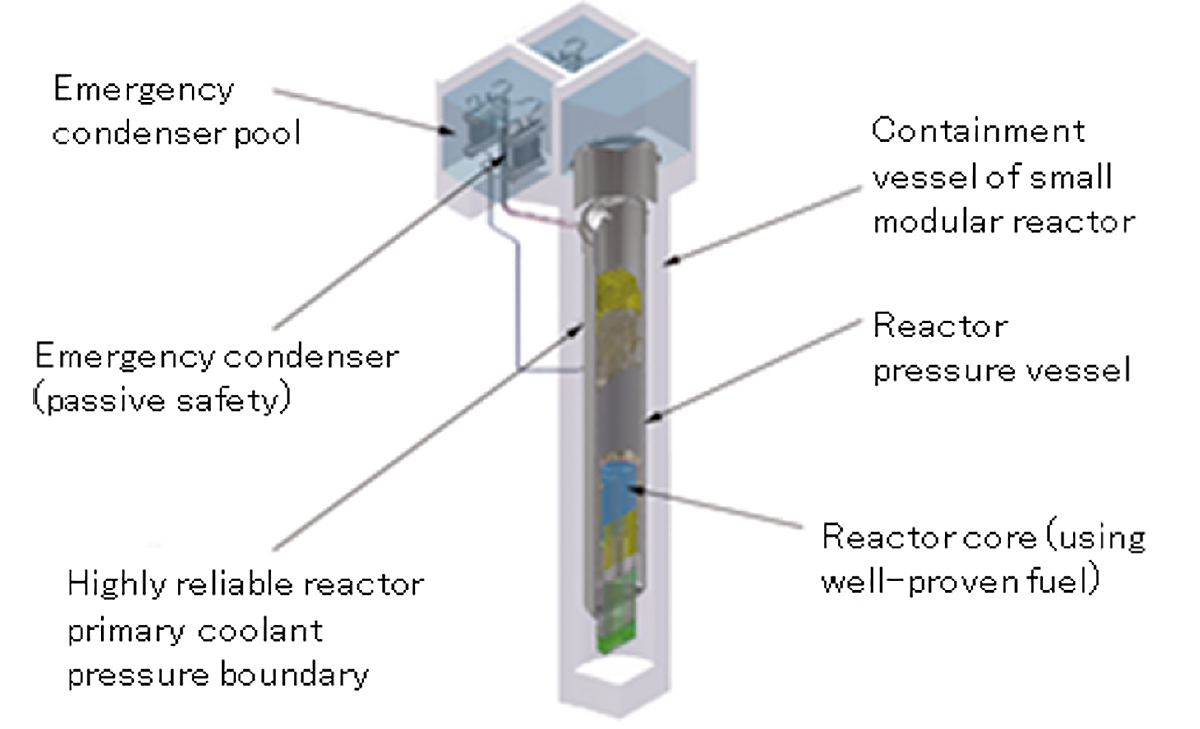 Joint International Development of Small Reactor with Superior Economics
Hitachi, Ltd.

Power Electronics for Mobility
Hitachi, Ltd.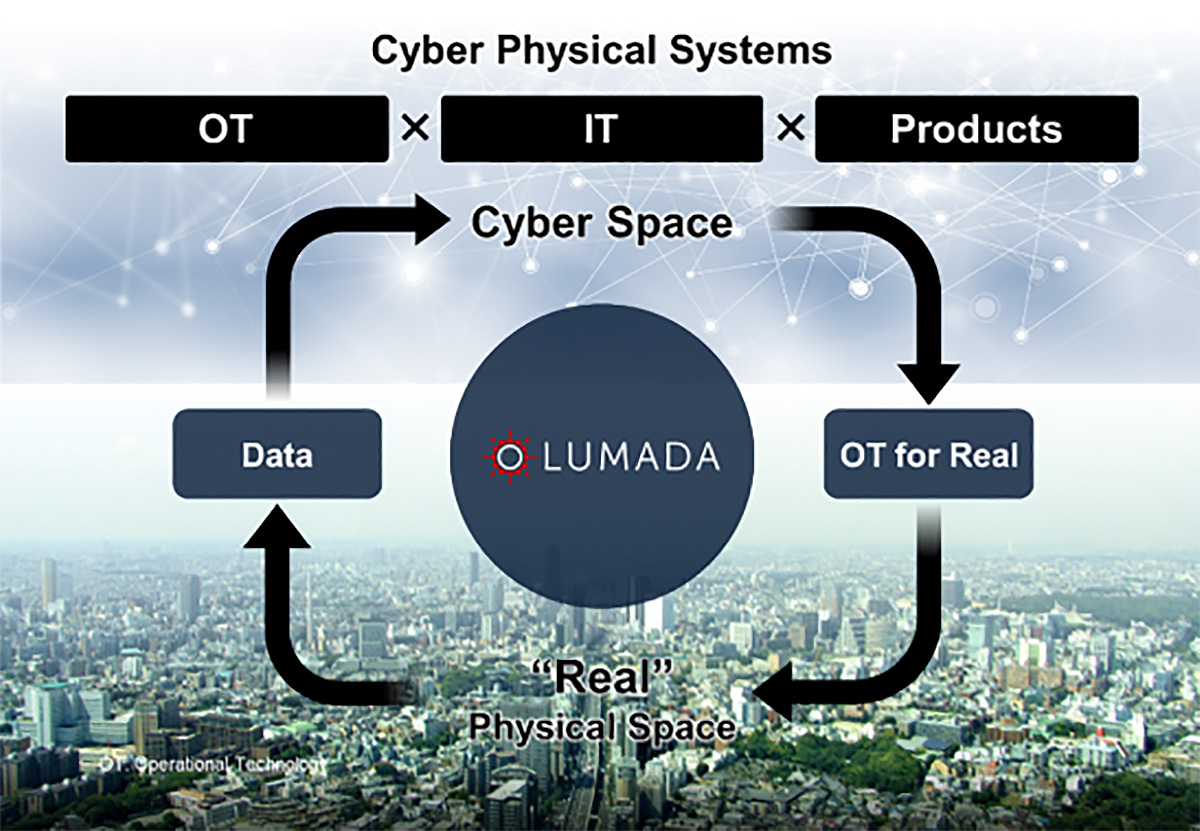 Solutions applied digital technology
Hitachi, Ltd.
Similar Innovation Challenges