Initiatives to improve resilience
Tokyo Electric Power Company Holdings, Inc.
Outline
Since the adoption of the Paris Agreement, Japan has been required to make efforts for decarbonization based on the targets of a 26% reduction of greenhouse gases in FY 2030 and a 80% reduction by 2050. In addition, the damages caused by natural disasters such as typhoons and earthquakes in recent years have become more serious, and resilience and BCP are becoming more important than before. Therefore, our company will contribute to society by actively promoting the construction and introduction of highly resilient systems for facilities and areas that will become important facilities and disaster prevention bases.
Description
● Initiatives to Enhance Resilience
During disasters such as large earthquakes and typhoons, interest in BCP (Business continuity plan) and highly resilient systems that enable the response of stranded commuters will increase until infrastructure is restored, and this trend is expected to continue in the future. Therefore, it is important to construct systems that pursue not only resilience but also energy efficiency and economy.
Furthermore, the following infrastructure construction is important.
・ Solar power storage system that uses natural energy such as sunlight.
・ Local production for local consumption type electricity and communication that will play a role in wide-area evacuation centers and information dispatch bases to contribute to the safety and security of local residents.
Among these measures, it is possible to supply electricity and heat for a certain period by utilizing a large-scale water thermal storage tank and waste heat utilization equipment, utilizing a highly efficient large-scale gas cogeneration system, and improving resilience by utilizing an original power distribution network. It also enables the introduction of integrated power and heat control systems that utilize AI.
By supplying energy in a planar manner, the energy infrastructure of the area can be strengthened and energy utilization efficiency can be improved. Toranomon 1-chome (see the following supplement) has already used the above scheme to start energy supply in January 2020.
We will actively introduce and expand systems with high resilience performance and high energy-saving and CO2-saving performance, while also assuming energy interchange (utilization of V2X* and EV) between each area, group of buildings, and areas.
* Vehicle to Everything
Partner(s)
Tokyo Electric Power Energy Partner Co., Ltd.
Japan Facility Solution Co., Ltd.
Supplementary information
Other Innovation Challenges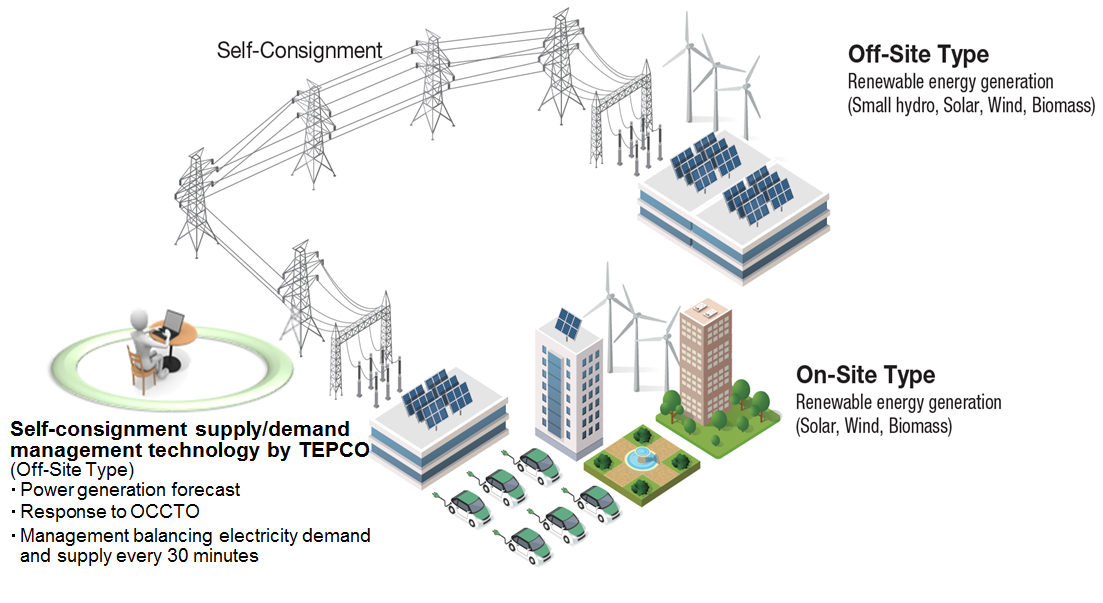 Efforts to expand the introduction of renewable energy sources
Tokyo Electric Power Company Holdings, Inc.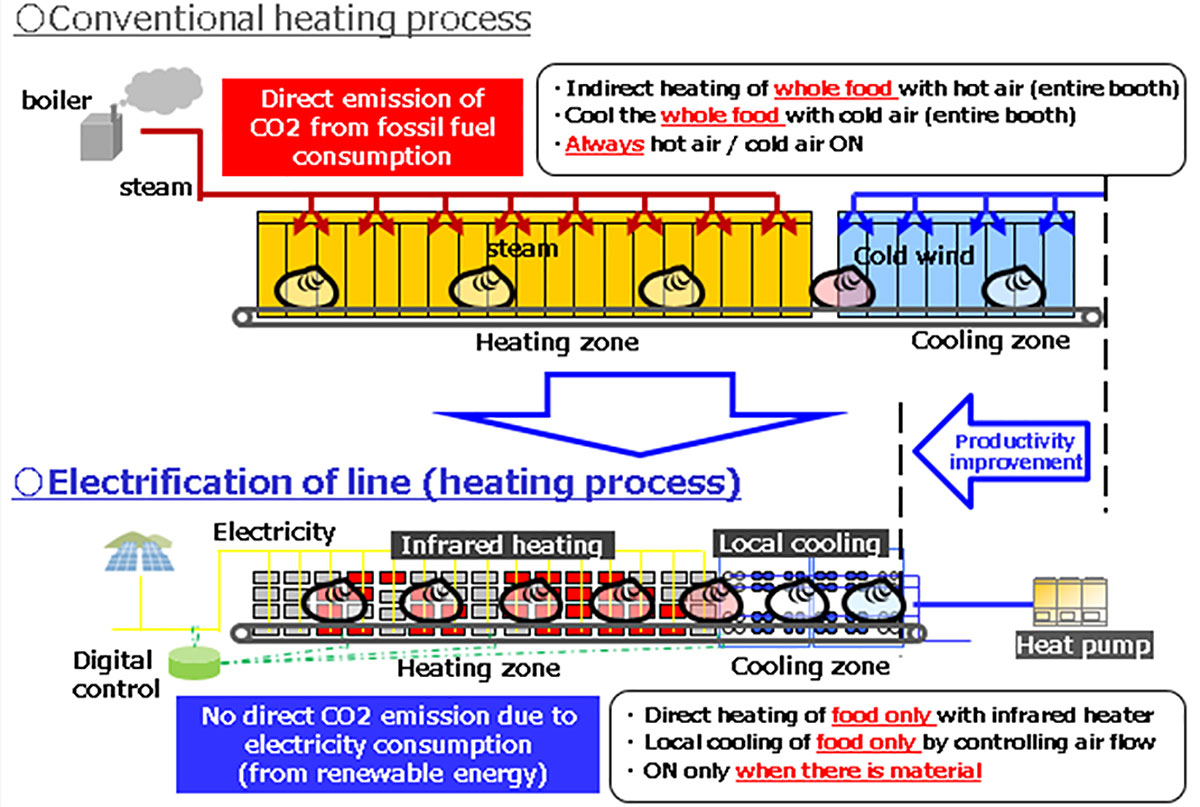 Promotion of electrification of plants and offices
Tokyo Electric Power Company Holdings, Inc.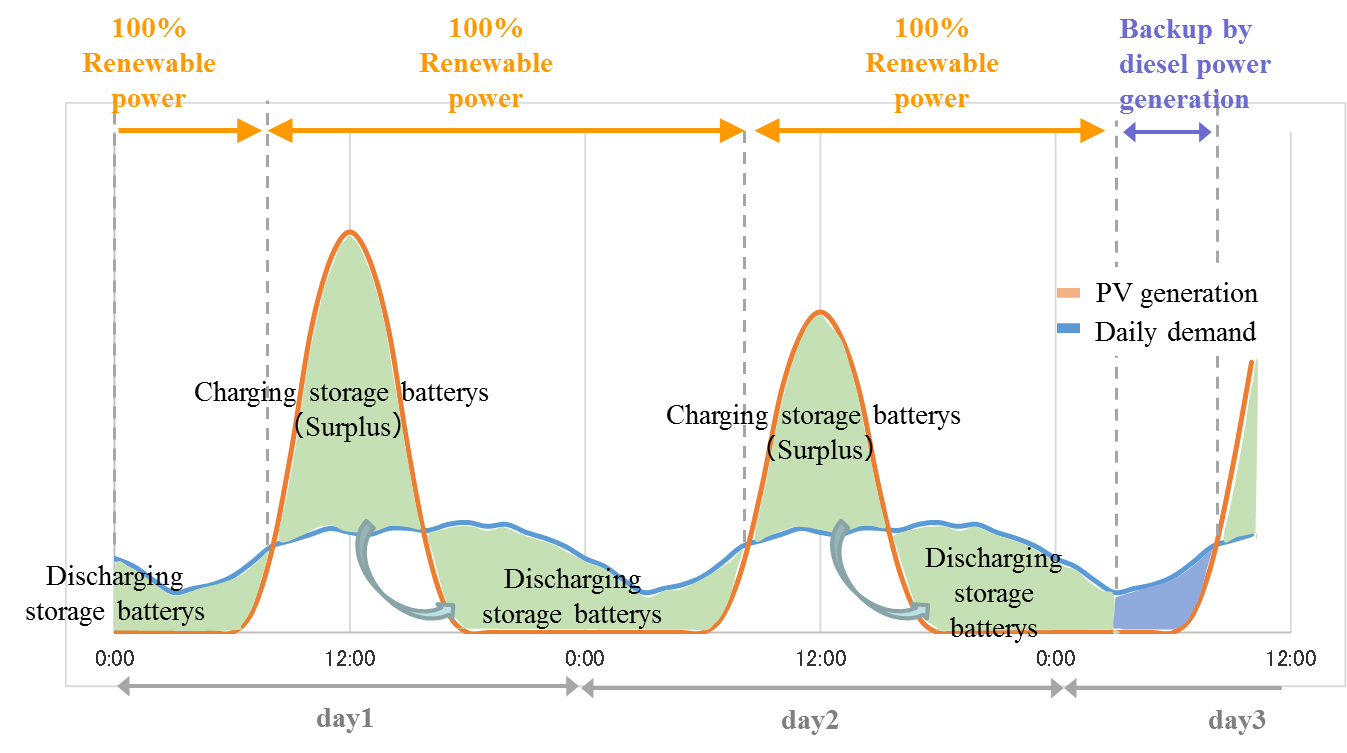 Responding to various challenges for introducing renewable energy
Tokyo Electric Power Company Holdings, Inc.
Similar Innovation Challenges