Promotion of electrification of plants and offices
Tokyo Electric Power Company Holdings, Inc.
Outline
In order to promote the utilization of renewable energy as a main power source, which is one of the important policies of "The Fifth Strategic Energy Plan", it is necessary to increase the demand for electricity using renewable energy power generation. At present, electric power demand in Japan has been slightly decreasing due to progress in energy conservation. A decrease in electricity demand may lead to an oversupply in the balance between supply and demand, which may discourage investment in renewable energy power generation. On the other hand, about 75% of the final energy consumption in Japan is the demand for fossil fuel combustion in the demand side, and the demand without using renewable energy. Though electrification of this fossil fuel combustion demand leads to the introduction expansion of renewable energy power generation, its popularization is slow mainly in the industrial sector. Therefore, it is necessary to take measures for discontinuous electrification such as introduction of innovation technology.
Description
Following the Paris agreement, major countries, like Japan, have set ambitious targets for reducing greenhouse gas emissions, and many countries have made the promotion of electrification an important policy for reducing greenhouse gas emissions. "The Long-Term Strategy under the Paris Agreement (Cabinet decision, June 11, 2019)" approved by the Cabinet by the Government of Japan includes electrification using innovation technology, particularly in the industrial sector.
TEPCO Research Institute has also estimated that multiplying "Promotion of low-carbon power supply on the power supply side" by "Promotion of replacement with electrification technology on the demand side" has the potential to reduce CO2 emissions by about 70%, even if only technologies currently in practical use are assumed.
However, Japan's electrification rate remains at about 25% of final energy consumption, a 5 percentage point improvement over the past 20 years, but the growth is slow.
In particular, fossil fuel utilization technologies (Boilers, drying furnaces, reduction reactions, etc.) in demand side are technically well established, and simple heat source conversion is not an incentive to promote electrification. On the other hand, in the world, for example, the use of electricity through innovative technologies, such as Mini Mill (Electric and electrolytic furnaces) in the steel industry, is gradually spreading. Even in Japan, a technology-based country, it is considered possible to enhance technological competitiveness by improving productivity and quality by combining digital technology with electrification.
Electrification is possible not only in the industry sector but also in the commercial sector. In particular, about half of the energy demand in commercial sector is for hot water supply and air conditioning at temperatures below 100 ° C, and this sector is expected to see the spread of electric heat pumps, which Japan excels at.
Increased demand for electrification at the industrial and commercial sector will also increase the willingness of suppliers to invest in non-fossil power sources.
In order to improve the electrification ratio by controlling CO2 emissions from combustion demand, which is directly emitted at demand side, our company will promote the spread of heat pump heat source equipment that it has been developing, avoid the initial investment required for the introduction of electric utility equipment, and provide energy services that enable high-efficiency operation of installed equipment, thereby supporting the improvement of the electrification ratio among consumers.
Other Innovation Challenges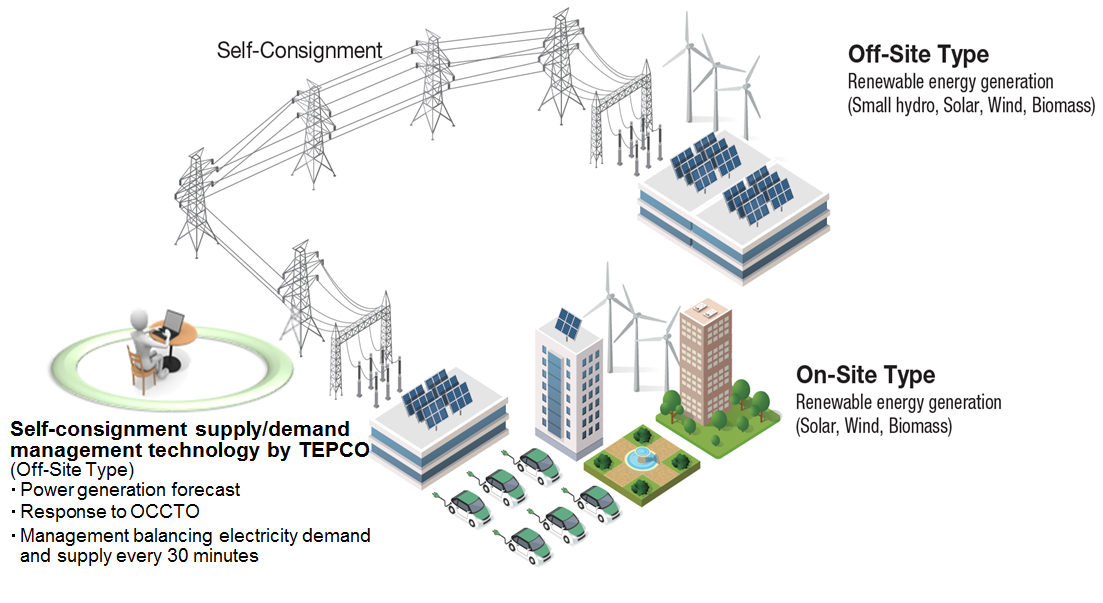 Efforts to expand the introduction of renewable energy sources
Tokyo Electric Power Company Holdings, Inc.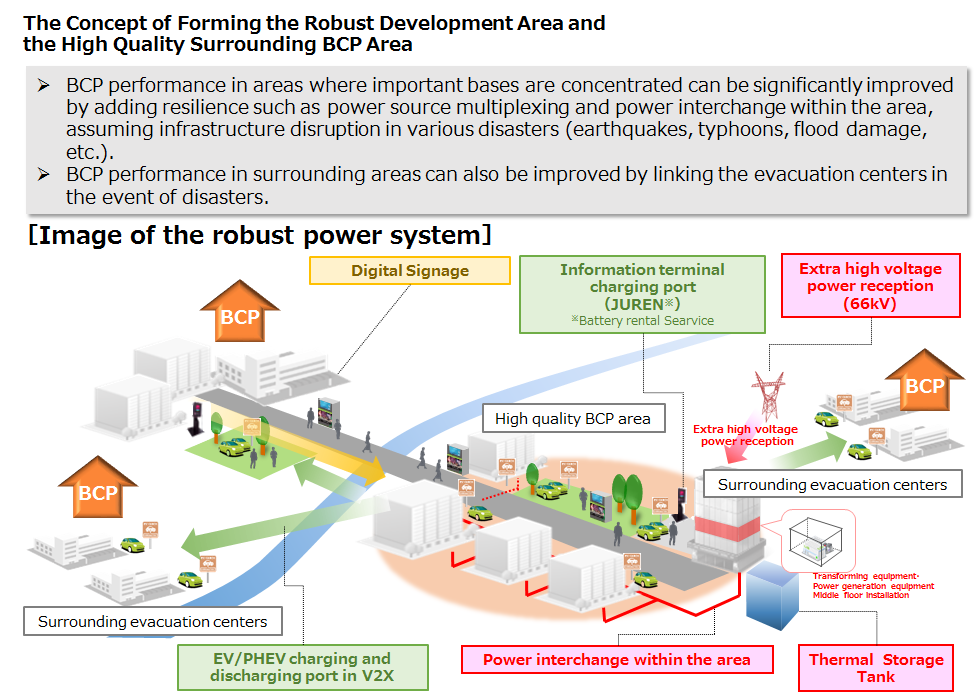 Initiatives to improve resilience
Tokyo Electric Power Company Holdings, Inc.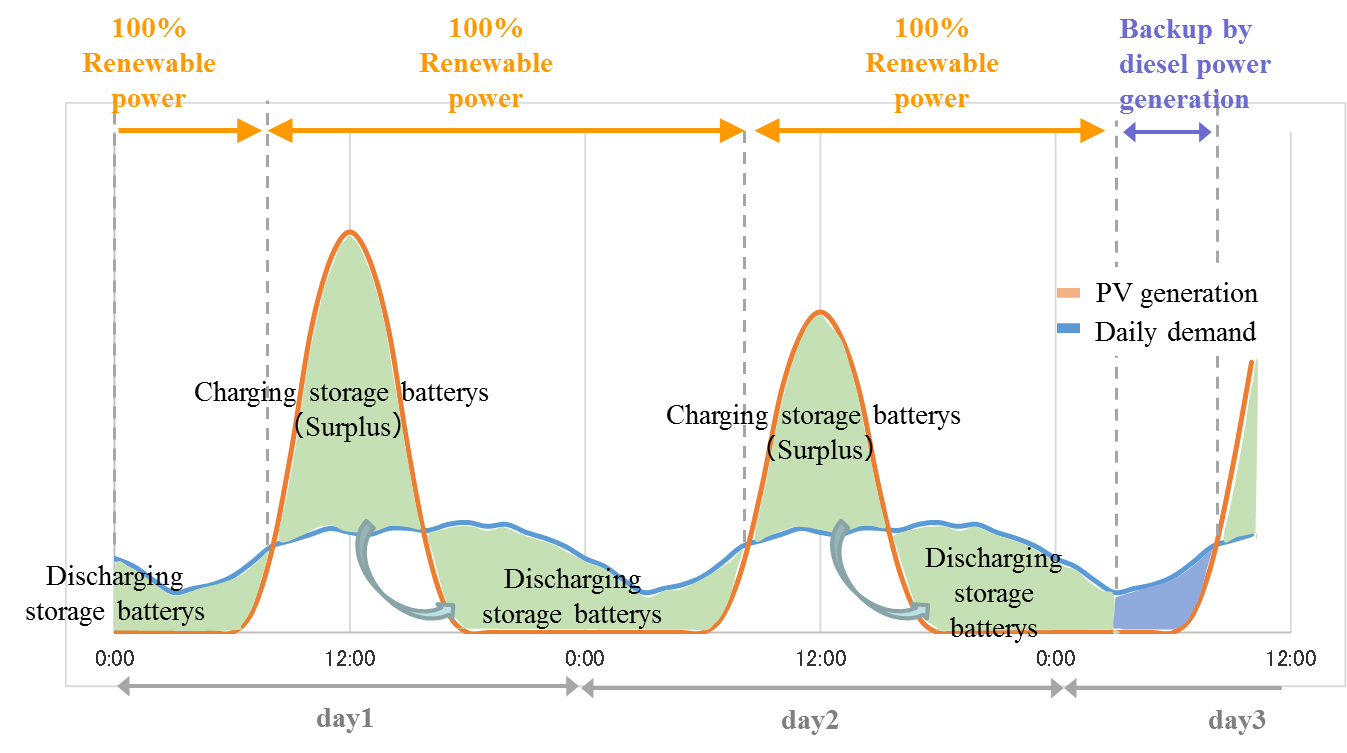 Responding to various challenges for introducing renewable energy
Tokyo Electric Power Company Holdings, Inc.
Similar Innovation Challenges