Artificial Photosynthetic Chemical Process
INPEX CORPORATION
Outline
In recent years, hydrogen has come to be seen as holding tremendous potential as the ultimate renewable energy resource. This is because when combusted, hydrogen produces only water. Hydrogen can also be made into hydrocarbon fuels and chemicals by mixing it with carbon dioxide gas, making hydrogen an exceedingly clean source of energy.
INPEX has been participating in the "Japan Technological Research Association of Artificial Photosynthetic Chemical Process" commissioned by NEDO (New Energy and Industrial Technology Development Organization) and is engaged in an R&D project aimed at producing chemical products like plastics and hydrocarbon fuel from hydrogen obtained by decomposing water with catalysts using solar energy and CO₂.
Description
In recent years, amid concerns over global warming, society has come to face fluctuations in the price of crude oil, for which Japan and others are dependent on imports, as well as the risks of crude oil depletion. It has become imperative to overcome these challenges through the realization of innovations in the manufacturing of chemical products. In order to overcome the supply risk of fossil-based resources in the future and realize a sustainable low carbon society, there will be a need for technology to manufacture hydrogen that utilizes non-fossil-based energy such as solar energy and does not rely on fossil-based resources, as well as technology to manufacture chemicals utilizing CO₂ as a carbon source.
The "Development of technology for manufacturing basic chemicals using carbon dioxide as raw material," a project that INPEX has been participating in, aims to establish these technologies. The project is being implemented as one of several future development research projects to create innovations that will support the future growth of the Japanese chemical industry. INPEX has been participating in this research and development mainly in the technical development of the manufacturing process to produce solar hydrogen, etc. as below, and is conducting evaluations towards (its) commercialization.
Solar hydrogen, etc. manufacturing process technology development goals:
- Achieve 10% energy conversion efficiency of the photocatalyst, etc.
- Develop a small flow-type module that maximizes energy conversion efficiency and features long-term durability
- Develop a module that can safely separate hydrogen and features long-term durability
With the goal of taking the results of technical developments relating to solar hydrogen production and rapidly shifting (gear) to commercialization efforts in the future, INPEX is conducting solar irradiance surveys in Australia in order to identify locations suitable for hydrogen production. Additionally, in Darwin, Australia, INPEX is conducting real-life operational tests using a prototype solar hydrogen production system developed in this project to identify operational and safety issues and propose countermeasures to address these issues.
Partner(s)
Artificial Photosynthesis Chemical Process Technology Research Association (ARPChem)
National Research and Development Corporation New Energy and Industrial Technology Development Organization (NEDO)
Supplementary information
Other Innovation Challenges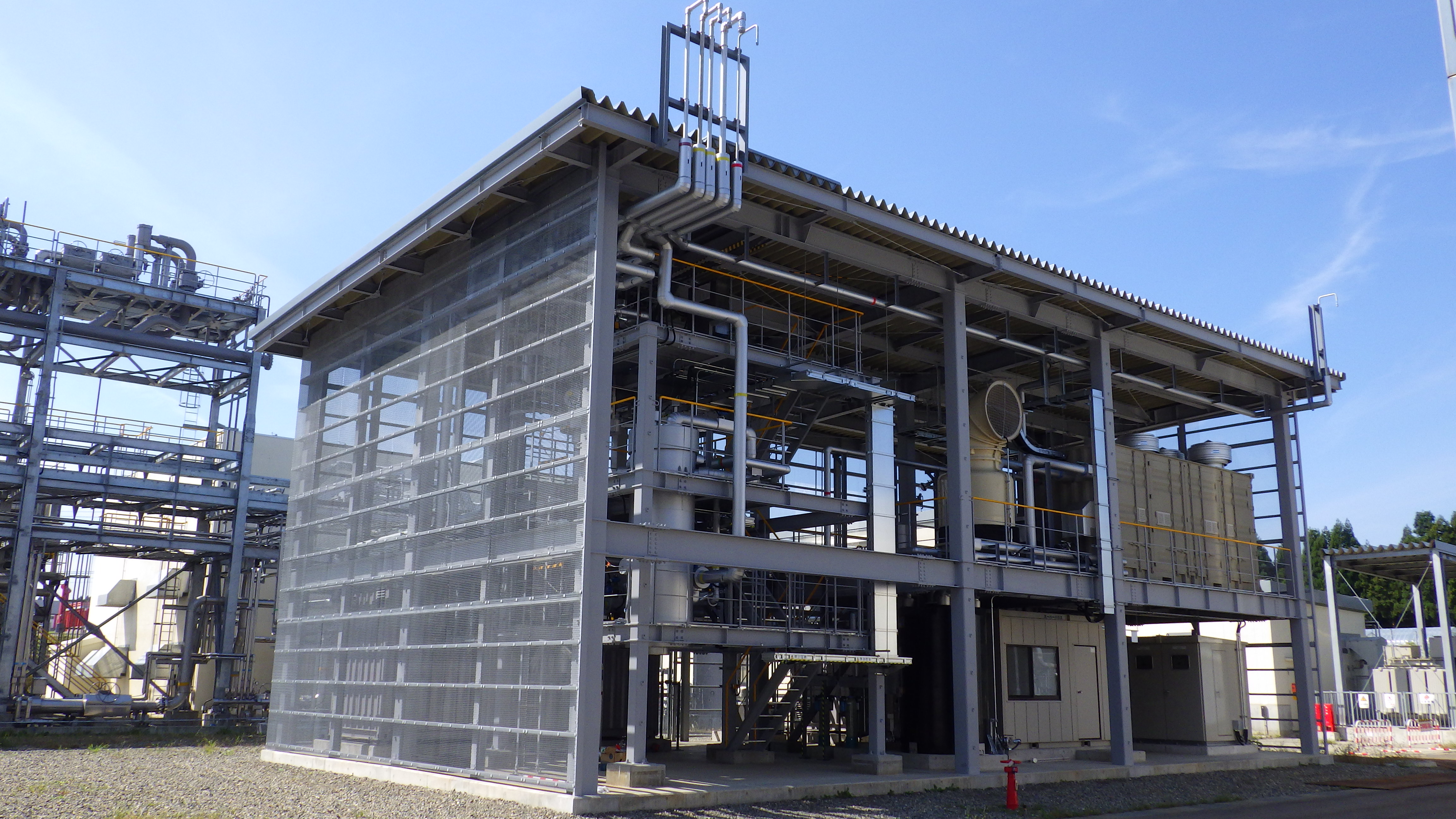 CO₂ Methanation
INPEX CORPORATION
Similar Innovation Challenges