Realizing "Zero-Carbon Steel" through Hydrogen Reduction Iron-making Technology
The Japan Iron and Steel Federation
Outline
The Japanese iron and steel industry is continuing to develop innovative blast furnace steelmaking technologies such as COURSE 50 and ferro-cokes for commercialization by around 2030, and is expected to reduce CO2 emissions from integrated blast furnace steelworks production by 30%. In this initiative, we will take on the challenge of developing super-innovative technologies to achieve "zero-carbon steel," which go beyond existing technologies to manufacture steel with zero CO2 emissions.
Specifically, as the next step, we will pursue the Super COURSE 50 project to further increase the blast furnace hydrogen reduction ratio and strive to develop hydrogen-reduction steelmaking with 100% hydrogen reduction. In addition, CCU and CCS technology development will proceed in parallel.
Description
In November 2018, the Japan Iron and Steel Federation formulated the "Japan Iron and Steel Federation's Long-Term Vision for Climate Change Mitigation – A Challenge Towards Zero-Carbon Steel," which is composed of three parts: future global steel supply and demand assumptions, a long-term global warming countermeasure scenario for the steel industry, and long-term climate change mitigation measures by the Japan Iron and Steel Federation. The vision sets out the course of the challenge to realize zero-carbon steel.
Figure 1 shows a roadmap for the development of super-innovative technologies for the realization of zero-carbon steel. This initiative seeks to develop hydrogen reduction steelmaking technology to achieve zero-carbon steel, carbon capture and sequestration (CCS) to separate, capture, and store CO2 generated in the steelmaking process, and carbon capture and utilization (CCU) to generate valuable materials from CO2.
The first step in hydrogen reduction steelmaking is promoting the COURSE 50 project, which focuses on increasing the hydrogen reduction ratio in blast furnaces by using hydrogen (COG: coke oven gas) generated inside steelworks and technology for separating CO2 from blast furnace exhaust gas. Using this knowledge as a foothold, the second challenge is to further increase the hydrogen reduction ratio in blast furnaces by using external hydrogen. This requires a breakthrough technology corresponding to an endothermic reaction by hydrogen reduction. The third step is to work on hydrogen reduction steelmaking that uses only hydrogen as a complete reducing agent. It is considered difficult to use a blast furnace for this, and a new reactor is required. We aim to develop these super-innovative technologies by 2050.
In CCS and CCU, we will strive to develop low-energy-consumption technology to separate and capture CO2 from blast furnace exhaust gas, and seek and develop CCU technology that can be realized in integrated blast furnace steelworks.
In addition to the development of cheap transportation and storage technologies for large quantities of CO2, implementation of CCS requires solutions to issues that go beyond technical aspects, such as securing of CO2 storage sites, acceptance from society, implementing entities, and distribution of economic burdens. Moreover, it should be noted the practical application of hydrogen-reduction ironmaking processes is premised on hydrogen being developed and maintained as a common energy carrier for society, as it is widely used not only in steel production, but also in various other sectors such as automobiles and consumer applications. In addition to being carbon-free, an especially important requirement for hydrogen to be used for the production of steel, which is a basic material, is stable supply at low cost. In conclusion, as steel producers alone cannot realize zero-carbon steel, we will work in cooperation with the government and other industries.
Partner(s)
The Japan Research and Development Center for Metals (JRCM), Nippon Steel Corporation, JFE Steel Corporation, and Kobe Steel, Ltd.
Supplementary information
Other Innovation Challenges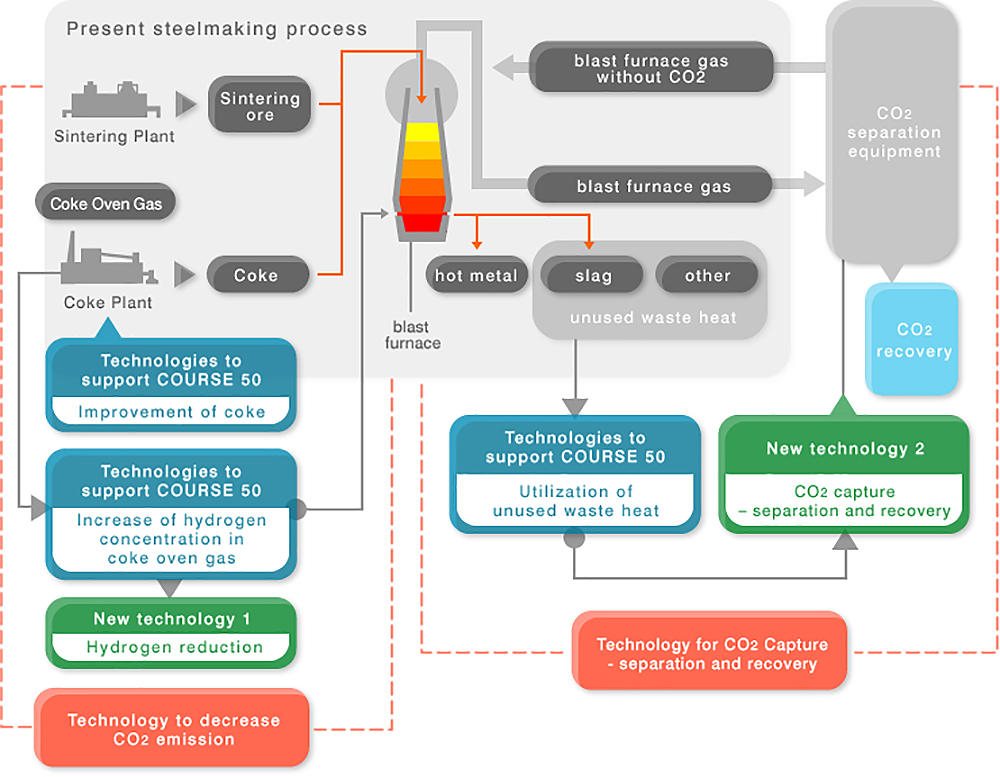 Course 50 Project
The Japan Iron and Steel Federation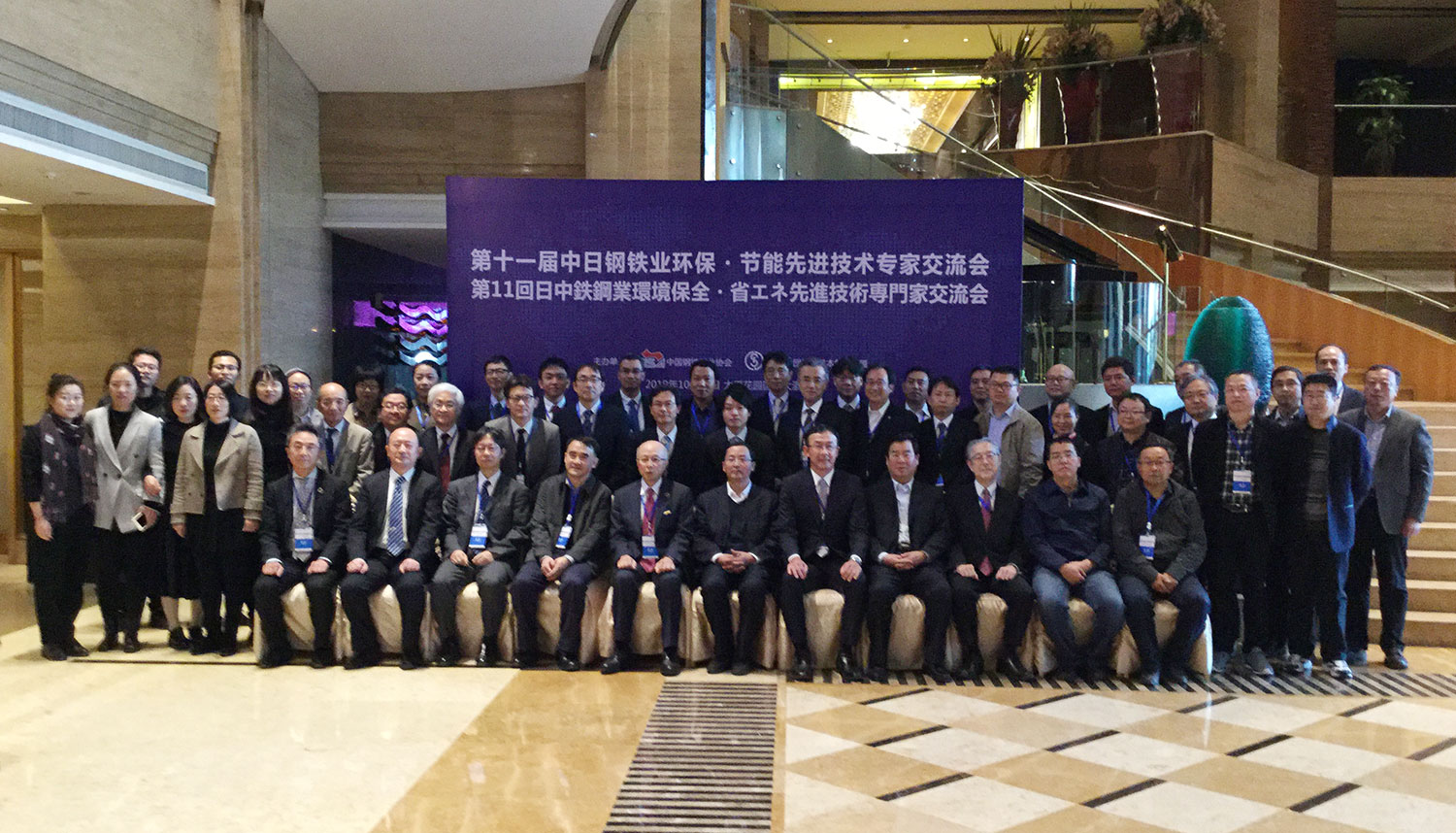 Promoting global-scale measures to combat global warming through overseas transfer and spread of energy conservation technologies
The Japan Iron and Steel Federation
Similar Innovation Challenges