Development and dissemination of bipolar plates for fuel cell
Nisshinbo Holdings Inc.
Outline
 Nisshinbo Chemical Inc., a subsidiary company of Nisshinbo Holdings Inc., is responsible for chemical products business of Nisshinbo Group and supply various products regarding to environment and energy fields to their customers. Nisshinbo bipolar plates, which Nisshinbo developed originally, are important parts and use dozens to hundreds pieces per one fuel cell system.
 The plates are requested higher quality, performance, and lower cost by the customers. Nisshinbo has been developing the plates since 1990s. and contributing to many customers' fuel cell projects though the technologies, expertise and track records    
 Especially, regarding to residential fuel cell system "ENE-Farm", the plates has used since 2009. In last past 10 years, the plates build up many track records with higher market share, at present, the plates are using in the field of industrial use and automotive use.
 Nisshinbo wishes to continue development and dissemination of the plates for fuel cells globally through the innovations of products and process, aiming to the realization of decarbonized society and recycling society.
Description
 Nisshinbo has been doing the development, production and sales of the plates regarding to Polymer Electrolyte Fuel Cell (hereunder "PEFC"), a kind of fuel cell systems.
 Bipolar plates for PEFC (hereunder "plates") are located outside gaskets and MEA(Membrane Electrode Assembly)s (Fig.1). (1) strength, (2) durability, (3) gas impermeability, (4) electrical conductivity, (5) dimensional accuracy are needed as parts functions.
 Fuel cells generate electrical power in a "stack" in which tens or hundreds of "unit cells", which mainly consist of plates, gaskets, and MEAs, are connected in series. In the unlikely event that even one plate fails, it will not be able to generate electricity, so high reliability is required. In addition, fuel cells have many applications that compete with conventional power generation devices, and parts costs are also very important. Nisshinbo has been developing mass-production technology that achieves higher reliability and lower cost while ensuring the above-mentioned parts functions (1) to (5).
 On the other hand, Nisshinbo have been deepening our relationship with the world leading fuel cell manufacturers in the history of development over the last quarter century. Furthermore, by the reasons that fuel cells do not emit harmful substances during power generation and have zero emissions, some companies are developing the automotive use. Nisshinbo plates have also been adopted in the 2010 Vancouver Olympics buses, Daimler B Class, etc., and the plates have track records, with their light weight, which is important as automotive use. Nisshinbo will contribute to the global spread and expansion of fuel cells for various applications through the manufacture and sale of the plates that meet the needs of our customers while making the most of our close relationships with leading manufacturers in a wide range of fields such as residential, stationary, and automotive use.
Other Innovation Challenges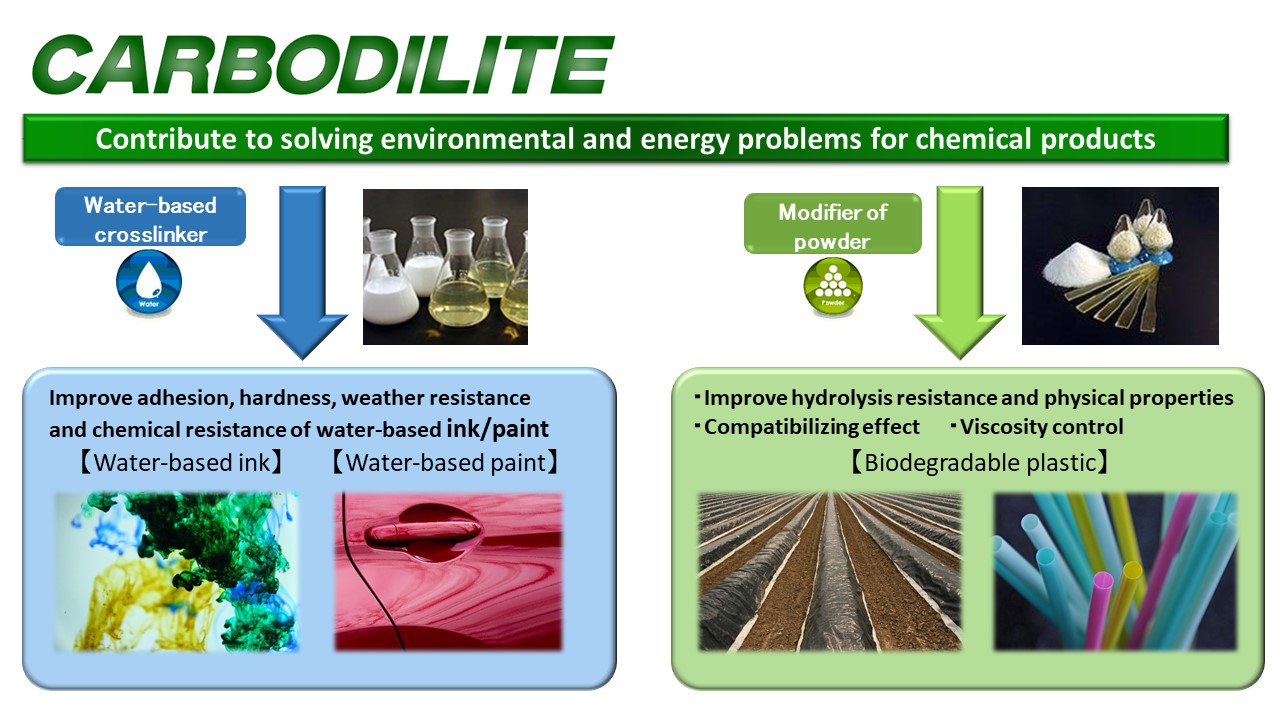 Contributions to low-carbon and cyclic societies
Nisshinbo Holdings Inc.
Similar Innovation Challenges