Efforts to make practical use of mobility for realizing net zero carbon emissions
Mitsubishi Chemical Holdings Corporation
Outline
Electric vehicles are considered to be an essential item for an environmentally friendly society as their CO2 emissions are as low as half (taking into account the CO2 emissions from generating electricity to recharge; estimated from 2015 emission factors) of those of conventional gasoline vehicles. Development of materials to reduce vehicle weight and improve fuel consumption (electricity) of electric vehicles, development of materials that make more efficient use of electricity, and reduction of the environmental impact when manufacturing these materials and components, are areas in which chemistry can demonstrate its abilities. Through these initiatives, the Mitsubishi Chemical Holdings Group will contribute to the realization of electric vehicles with a low environmental impact throughout their life cycle.
Description
The spread of electric vehicles is expected to contribute to the reduction of environmental impact. The efficient use of energy is an important factor in reducing CO2 emissions during the life cycle of an electric vehicle. The Mitsubishi Chemical Holdings Group aims to solve this by developing and providing key materials that contribute to improving the efficiency of electricity usage and reducing the weight of vehicles, leading to the realization and spread of electric vehicles with a lower environmental impact.
Listed below are the initiatives we will take to improve the electricity usage efficiency:
・Development of lithium-ion battery components (electrolyte and anode materials) for improving the performance of storage batteries.
・Development of power semiconductor materials (gallium nitride substrate) and heat-dissipating member modules (organic/inorganic composite) for high-performance power electronics components.
Listed below are initiatives we will take to reduce the weight of vehicles:
・Development of resin composite materials (exterior and interior materials).
・Development of fiber-reinforced composites (glass fiber composites and carbon fiber composites).
Furthermore, we believe that developing a process that consumes less energy when manufacturing the related raw materials, materials, and components is effective in solving the problem. Listed below are the initiatives we will take:
・Development of materials and components whose performance does not degrade even at lower temperatures in the machining process of the relevant components.
・Development of reaction routes and catalysts to achieve low temperature and low pressure in the synthesis process of the relevant raw materials.
Other Innovation Challenges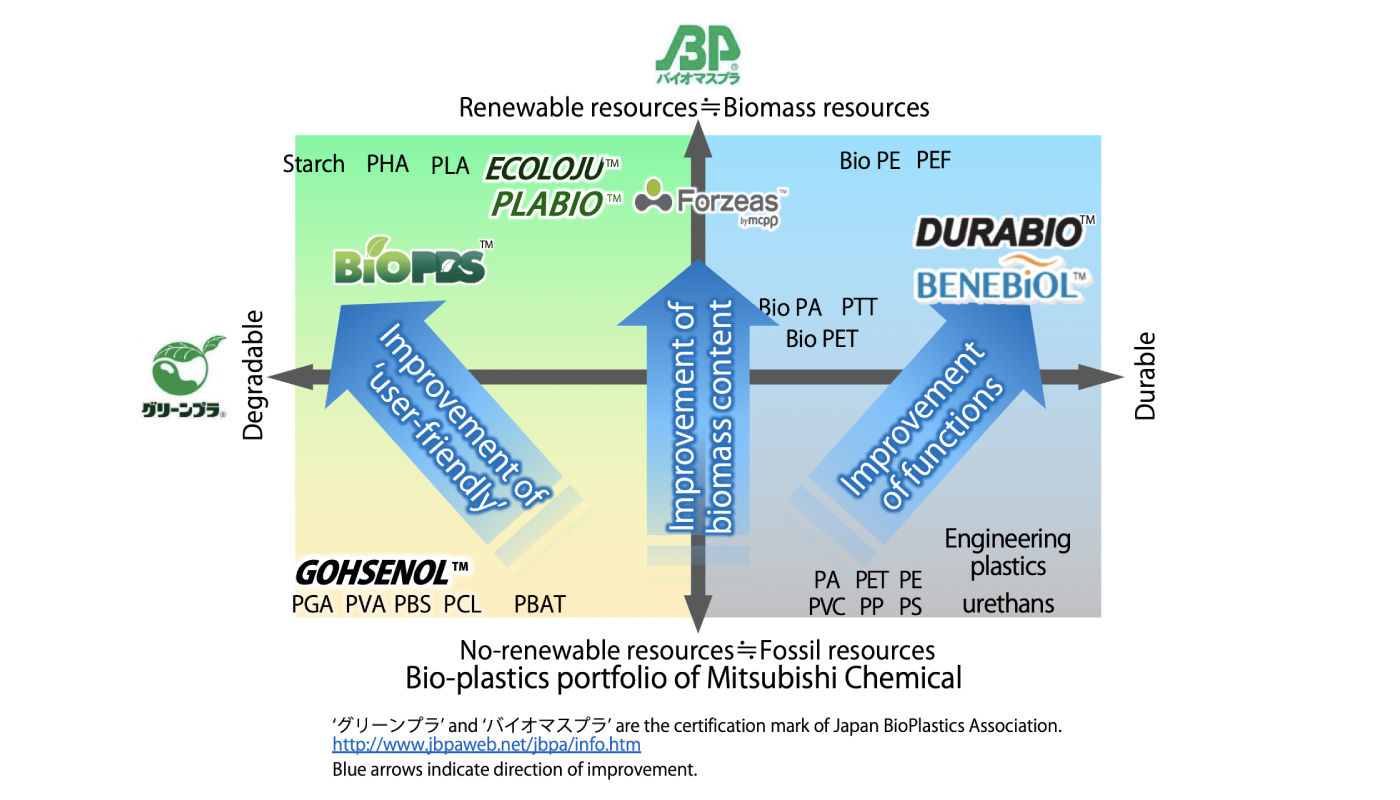 Balancing greenhouse gas emissions and absorption by using bioplastics
Mitsubishi Chemical Holdings Corporation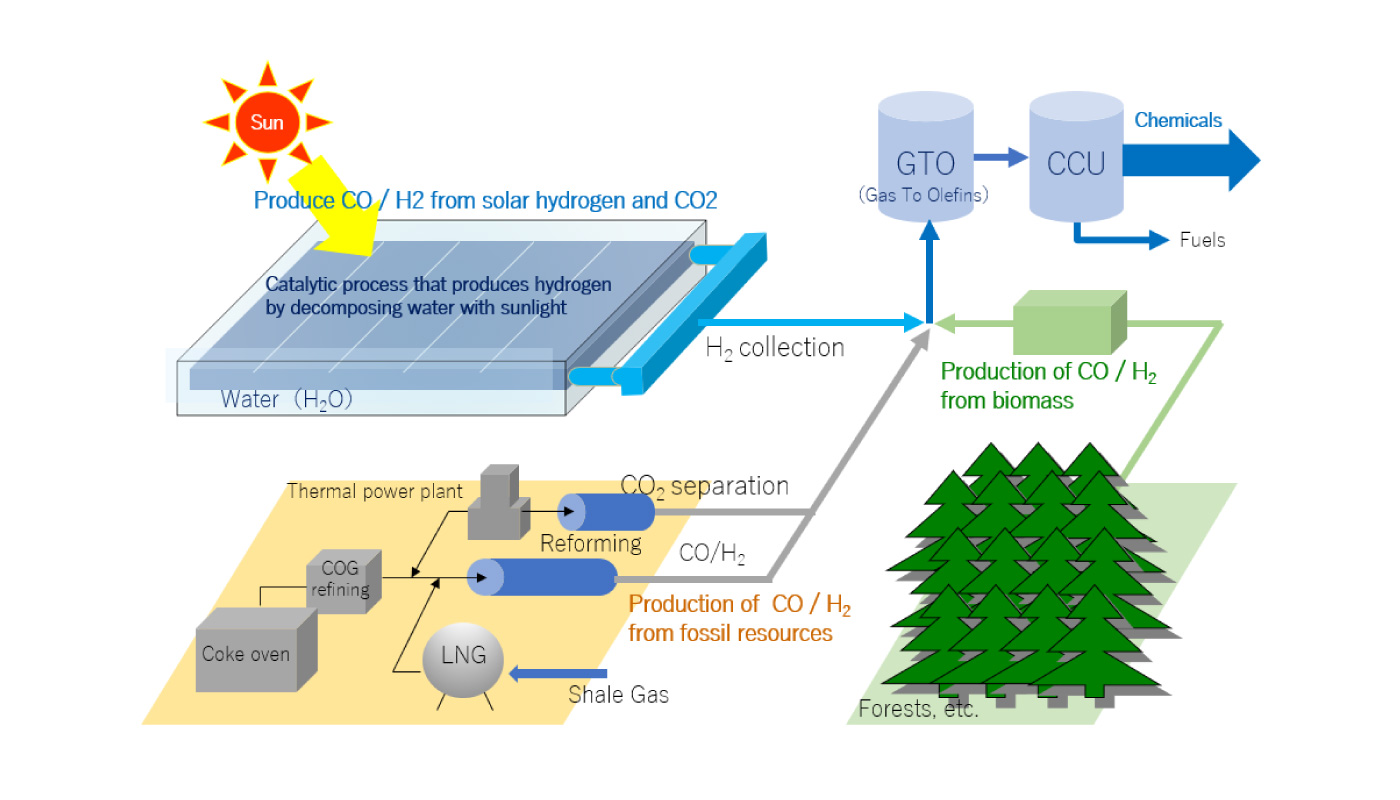 Research and development of artificial photosynthesis for realizing a sustainable carbon cycle
Mitsubishi Chemical Holdings Corporation
Similar Innovation Challenges