BEMS (Building Energy Management System)
KAJIMA CORPORATION
Outline
It is said that ratio of CO2 emission in operation phase is more than 70% in the lifecycle of buildings. The sources of the emission in the phase are building equipments like lighting devices and air-conditioners. The mere reduction tends to lead unusable buildings with many complaints like "hot"," cold" and "dark". For the CO2 reduction by "rationalization of energy usage" with the consideration for occupants, a monitor system that manages the energy usage while monitoring temperatures and brightness in buildings is one of the essential requisites (Figure 1). A building complex with many buildings in an area, where each building is utilizing energies mutually through networks, requires more integrated energy management.
 Kajima designs and installed BEMS according to the scale and purpose of each building to monitor energy usage and indoor environment, which contributes much to the rational energy usage by building operation managers and leads to realize sustainable society (Figure 2).
Description
Kajima introduced cutting-edge BEMS at that time to JR Kokura station building in 1998 and has been accumulating a lot of related knowledge and experiences by applying BEMS to many buildings.
It is important for realizing energy conservation to utilize information on energy consumption and indoor environment appropriately. In the early period of introducing BEMS, engineers visualized collected data to graphs and analyzed them. An astonishing amount of data has been collected in a building according to the advancement in IT technology these days, which requires an awful amount of efforts to analyze the data even to experienced engineers.
Kajima has made a packaged program of accumulated knowledge and experience which analyze the data to abstract excess energy consumption and faulty energy usage (energy fault) and has developed an integrated system (Figure 3). Feedbacks are made timely to building managers by the system and it has become possible to realize the improvement and optimization of energy performance.
The object of energy management in energy networks of building complex where each building utilize thermal and electrical energy mutually are expanded from single buildings to the complex. An example of the energy management in building complex can be seen in Tokyo East 21 (Figure 4).
Combined heat power systems like CGSs are utilized with PV and grid electricity in building complexes. Thermal storage is also utilized for efficient energy supply to HVAC system and the whole system becomes very complicated with many equipments. Simulation method is applied to huge and complicated systems like this for energy management, whose prediction and analysis are utilized for rational energy usage.
Supplementary information
Other Innovation Challenges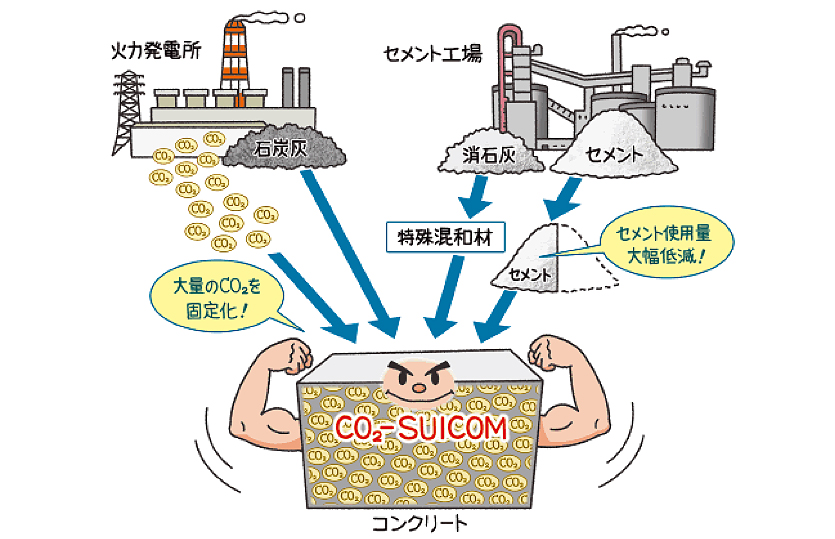 Development and popularization of CO2 Utilizing concrete
KAJIMA CORPORATION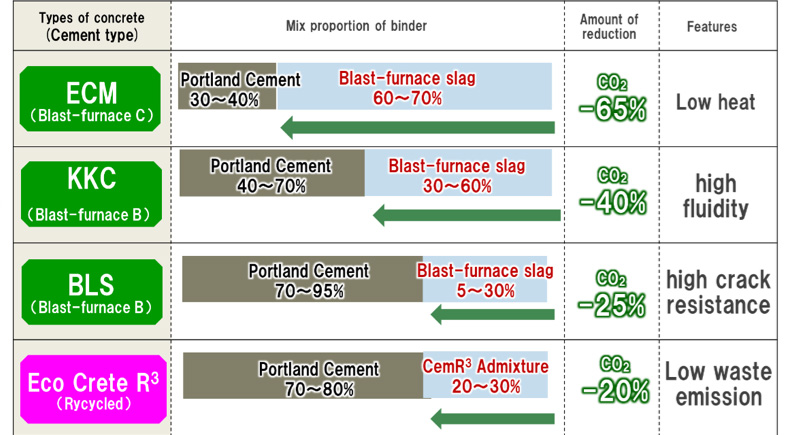 Low-carbon concrete
KAJIMA CORPORATION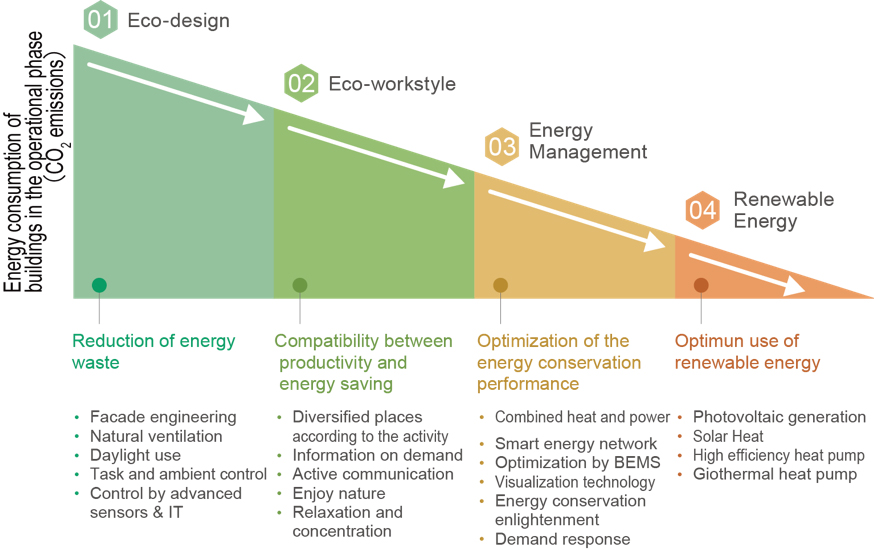 ZEB (Zero Energy Building)
KAJIMA CORPORATION
Similar Innovation Challenges