Technological Innovation for Realization and Expansion of REDD+ Business
Japan Asia Group Limited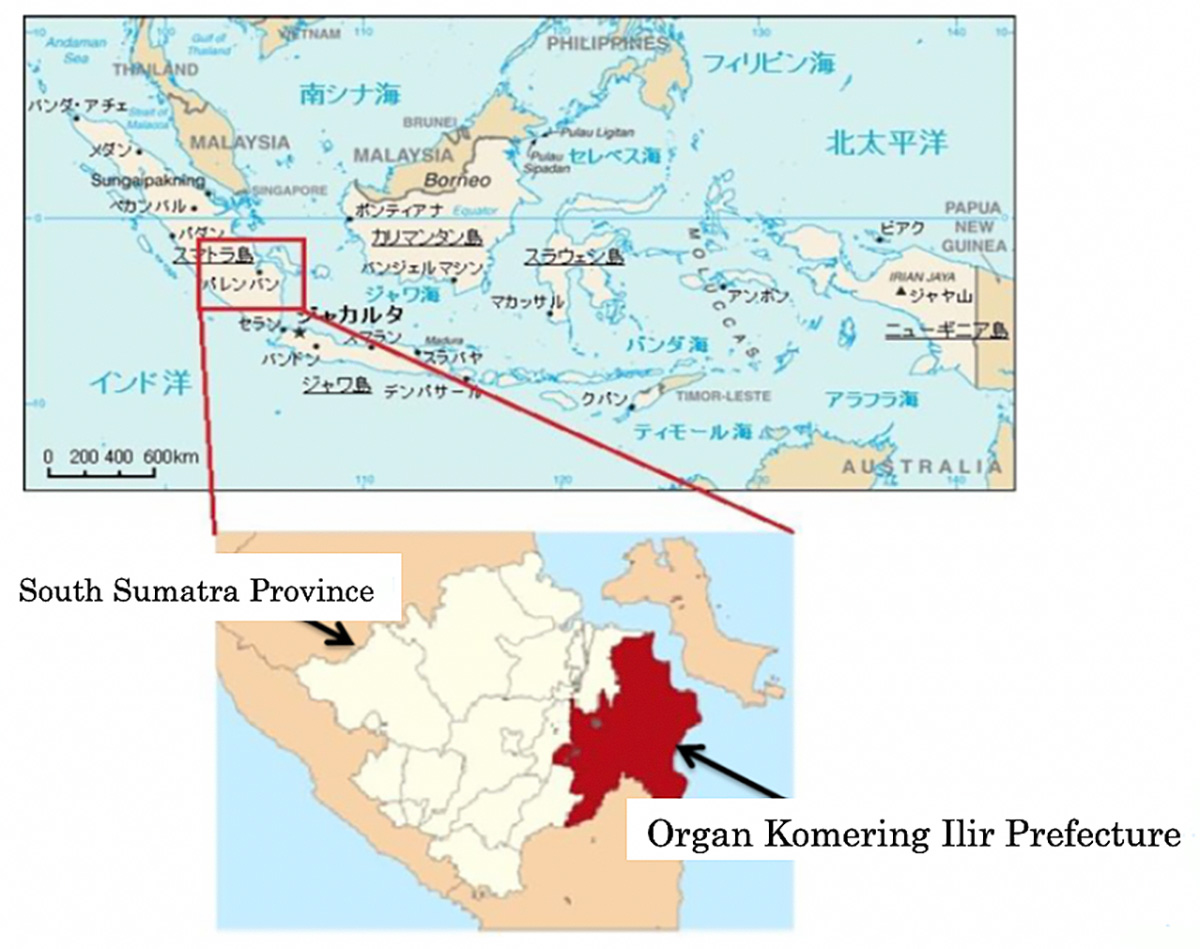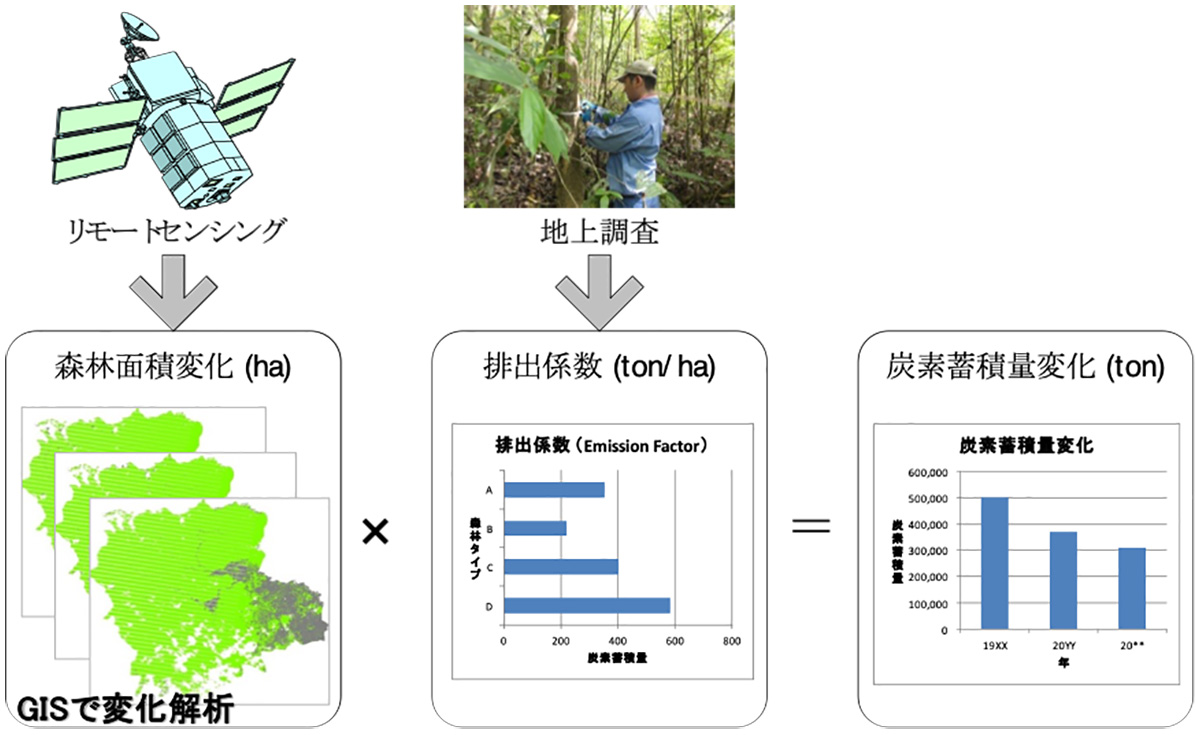 Outline
Our company has been challenging REDD+ projects in Organ Komering Ilir Prefecture South Sumatra Indonesia since 2015 with YL Forest.
REDD+ stands for Reducing Emissions from Deforestation and Forest Degradation, aiming to reduce emissions not only by reducing deforestation and forest degradation in developing countries, but also through forest conservation, sustainable forest management, and the enhancement of forest carbon stocks. Implementation of REDD+ needs to develop comprehensive technological capabilities that integrate financial and policy sciences technologies as well as carbon monitoring technology by remote sensing, and forest conservation technology.
In this challenge, carbon monitoring technology by Kokusai Kogyo, a group company of JAG, and forest conservation technology by YL Forest, as well as our company's financial and policy science technologies, are used.
In the future, we aim to firmly establish REDD+ as a sustainable business contributing to climate change issue through technological innovation that makes carbon monitoring more direct and simple, and the use of market mechanisms.
Description
Forest conservation is indispensable for achieving net zero carbon emissions in the early second half of this century.
REDD+ is one of the most important approaches to climate change that can link the multi-benefits from forests conservation such as the CO2 emission reduction, biodiversity, water resource conservation and soil conservation by forest conservation to the creation of a sustainable society for local residents, and, moreover, can be a countermeasure for both mitigation and adaptation.
REDD+ is originally required to be implemented at the national or sub-national level, and even project-level implementation covers a large area and requires the cooperation of at least several hundred local residents. This will create jobs, and of course it will need the funds.
In order to promote REDD+ worldwide, it is essential not only to get support from governments and international organizations, but also to utilize private funds. Therefore, the challenge is to create a robust mechanism that will enable private companies to take positive action with incentives, and how private funds can be used for building decarbonized and sustainable society.
Our company, therefore, decided to implement REDD+ projects by generating carbon credits through Verra, a private accreditation organization, and by introducing private funds with the aim of disseminating sustainable measures to climate change throughout the world with ensuring local people's livelihood and instilling understanding of climate change issues.
As the first step to the goal, our company has been working on REDD+ projects in Organ Komering Ilir Prefecture South Sumatra Indonesia since 2015 with YL Forest. This project consists of restoration of mangrove forests and afforestation in neighboring areas (Fig.1).
Through image analysis using the remote sensing technology of Kokusai Kogyo, a group company of JAG,  and ground truth in the field, the situation of deforestation was ascertained, and the main driver (factor) was identified (Fig.2). It was deforestation for the development of shrimp aquaculture ponds by local residents. Therefore, the project is designed to stop unregulated shrimp farming and restore mangrove forests by planting trees and using a method called silvo-fishery.
Silvo-fishery is a term coined by combining afforestation (Silviculture) and fisheries (Fishery), and refers to a natural symbiotic aquaculture technology in which mangroves are planted in aquaculture ponds (Fig.3).
To stop mangrove deforestation and to afforest not only reduce CO2 emissions but also contribute significantly to the biodiversity conservation of fish, birds, insects, etc., in addition to shrimp. Local residents who had made a living from shrimp farming were enlightened on climate change issues, and as part of their livelihood security, efforts have been made to secure their livelihoods through job creation such as the formation of patrols against illegal logging and forest fires and afforestation activities. We also actively support the construction of schools and entertainment facilities, maintaining good relations with local governments and residents, and have hundreds of participants in the project today. As mentioned above, the recovery of mangrove forests, in addition to mitigation, functions as adaptation measures against tidal waves and increased typhoons caused by climate change.
Innovations in carbon monitoring are essential for sustainable REDD+. Current carbon monitoring technology combines forest area monitoring by remote sensing with emission factors obtained through ground truth (surveys), but requires enormous labor for ground truth. However, with the advent of a satellite LIDAR that can acquire three-dimensional data of tree height from outer space and the spread of drones, we are aiming to introduce a technology to replace ground truth in the near future.
In addition, today, remote sensing technologies such as "IBUKI 2 (GOSAT -2: Greenhouse Gas Observing Satellite 2)" which can directly observe CO2 concentration from outer space have been put into practical use. At present, since the spatial resolution is low, it is limited to global observation, but if it is improved through the evolution of sensor technology and installation of low-altitude platforms, carbon monitoring can be conducted more directly and easily, so we are paying attention to technological trends (Fig.4).
REDD+ is a project that fuses environmental technology such as remote sensing technology, silvo-fishery technology, forest conservation technology among other things with financial methods including the creation and utilization of carbon credits. It is a technology to reduce a large amount of CO2 together with BECCS (Bio-energy with Carbon Capture and Storage) and others toward net zero.
By implementing REDD+, which is by no means an easy task, we hope to contribute to both climate change mitigation and adaptation, while maintaining the sustainability of the project itself by incorporating private capital, making a significant contribution to building a sustainable society for local residents and towards net zero for the world.
Other Innovation Challenges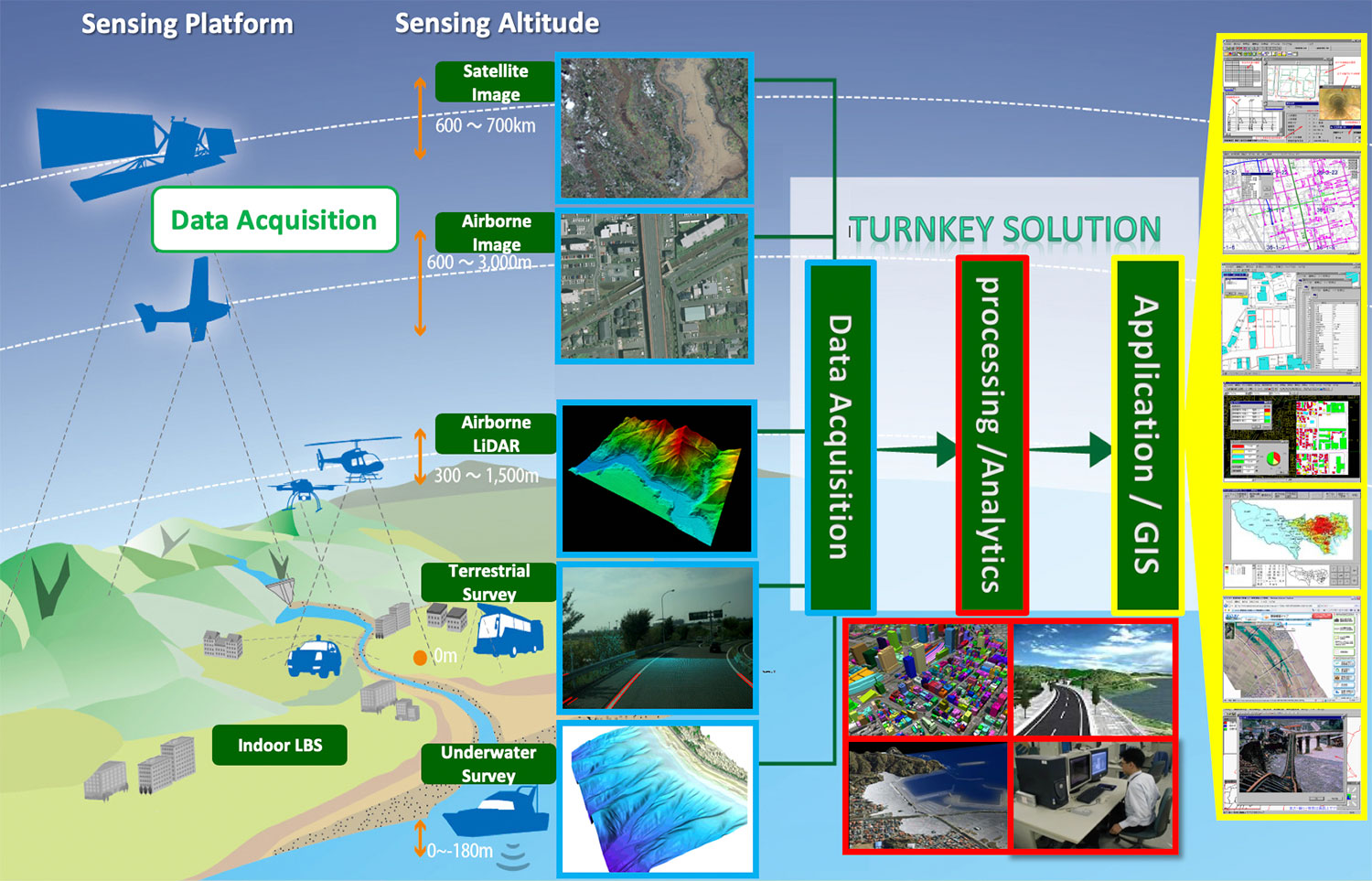 Establishment of Disaster Prediction and Monitoring Systems: Challenging to Achieve Zero Fatalities because of Natural Disasters from Climate Change
Japan Asia Group Limited
Similar Innovation Challenges