Zero-CO2 Challenge by Kurita Dropwise Technology
KURITA WATER INDUSTRIES LTD
Outline
This is an energy-saving technology, which improves the heat-transfer efficiency of a heat exchanger with steam condensation through Dropwise Condensation Technology. The heat transfer efficiency of a heat exchanger is affected by a layer of water that forms on the metal surfaces, which causes heat resistance. This technology transforms the state of the condensation  from a layer to droplets by repelling water on the surfaces which improves the overall heat transfer coefficient by (up to) 30%. It increases production volume and improves production quality without stopping production facilities. In addition, it also significantly improves per-unit steam consumption depending on the type of facility. This technology uses a chemical with water repelling properties, whose effect is produced by simply adding it continuously to the steam line immediately before a heat exchanger. Accordingly, this technology can be applied without stopping the production facilities' operations. It can be used for a wide variety of purposes because there is no interference between this technology and existing water treatment facilities. For example, the technology has improved per-unit steam consumption in the dryer process at a paper mill by 5% to 10%, and it has been installed in more than 80 units in Japan and other countries.
Description
In various industries that use steam, the Kurita Group provides water treatment technologies covering the overall water-steam cycle systems, including heat exchangers that use steam, as well as boilers where steam is generated. Above all, we are contributing to building a low-carbon/ decarbonized society through the improvement of heat transfer efficiency, which is the key benefit of this technology, which enables the reduction of per-unit steam consumption and the improvement of productivity.  In addition, we provide this technology under a package contract (chemical, facilities, and analyses) enabling benefit sharing with customers, which is a win-win business model for the customer and the Kurita Group.

・Target to achieve through the initiatives
With the Kurita Dropwise Technology, we aim to reduce energy consumption by 1,200,000 kL/year (in crude oil equivalent) by 2050 by reducing per-unit steam consumption and improving productivity.*

*A figure that applies where this technology is used for all compatible facilities in Japan (excluding the amount of fuel used for in-house power generation and steam) 

Source: Heisei 28-nendo (2016 nendo) ni okeru energy jukyu jisseki (kakuho) (Final report on actual energy supply and demand in fiscal 2016)

・Challenges to overcome to make the initiatives successful
Quick expansion of this technology to industries other than the paper industry, where it has proved effective for reducing steam consumption and improving productivity 

・Specific actions of Kurita Water Industries
Applying this technology to various production processes and verifying its effects

(1)Evaluation of impact on products
Impact of the process of directly spraying steam onto products or raw materials has yet to be evaluated. We will promote this evaluation by working together with customers.
(2)Quantification of differences in the degree of steam reduction and productivity improvement among different types of heat exchanger
(3)We have yet to quantify differences in the effect of this technology attributable to differences in the type of heat exchanger, such as drum dryers, press machines,  and shell and tube heat exchangers, and in operating conditions. This means that we have yet to identify the factors which trigger the onset of the effect. Therefore, we will promote quantitative evaluations based on the balance between heat input and output.
We will also look for ways to expand this technology quickly to various industries, such as the utilization of subsidies. 
Partner(s)
At present, we do not assume a specific partner. However, we will consider collaborations with partners who are appropriate for the target markets and with operators with whom we verify the effect of this technology.
Supplementary information
Other Innovation Challenges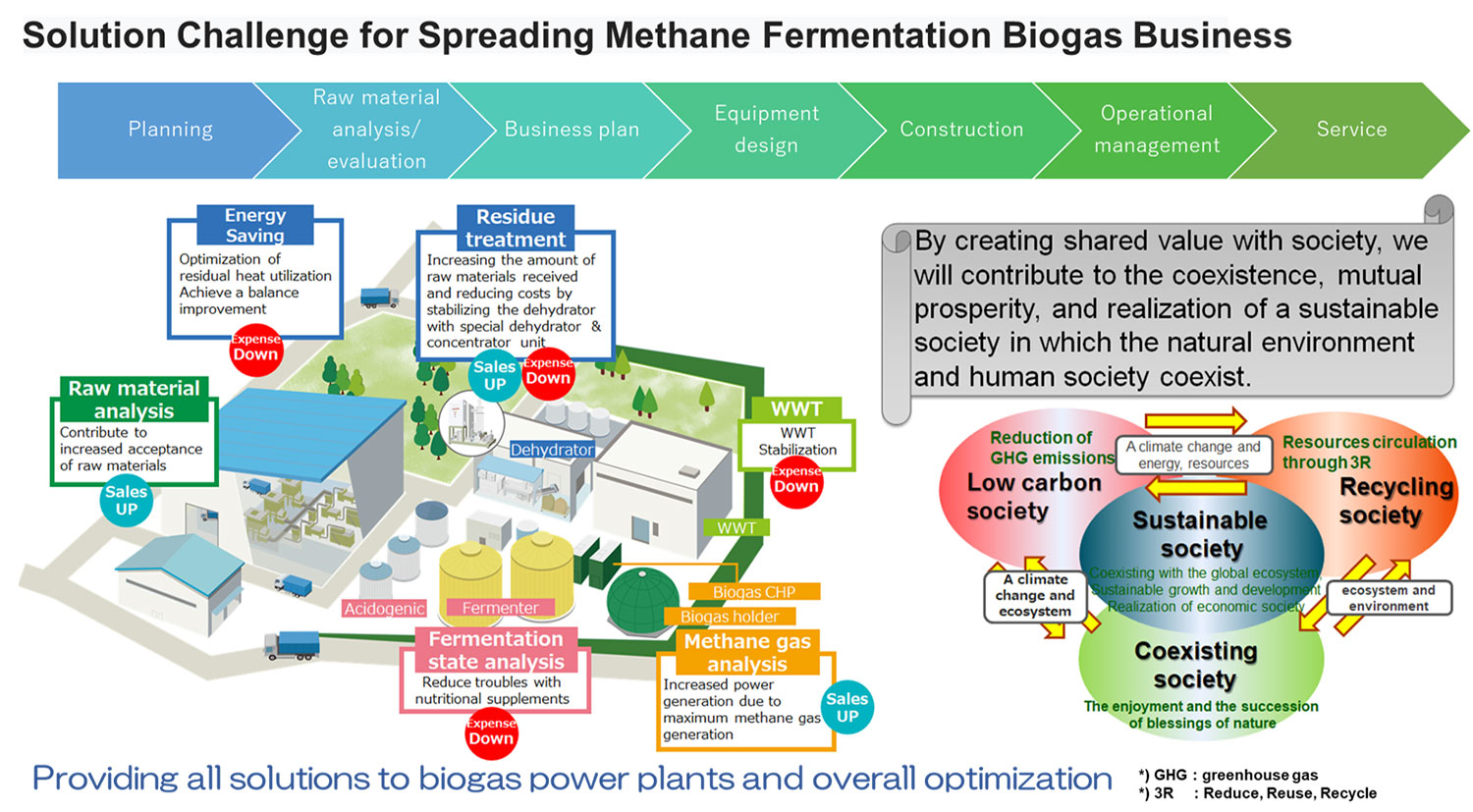 Challenge for deploying Methane Fermentation Biogas Business
KURITA WATER INDUSTRIES LTD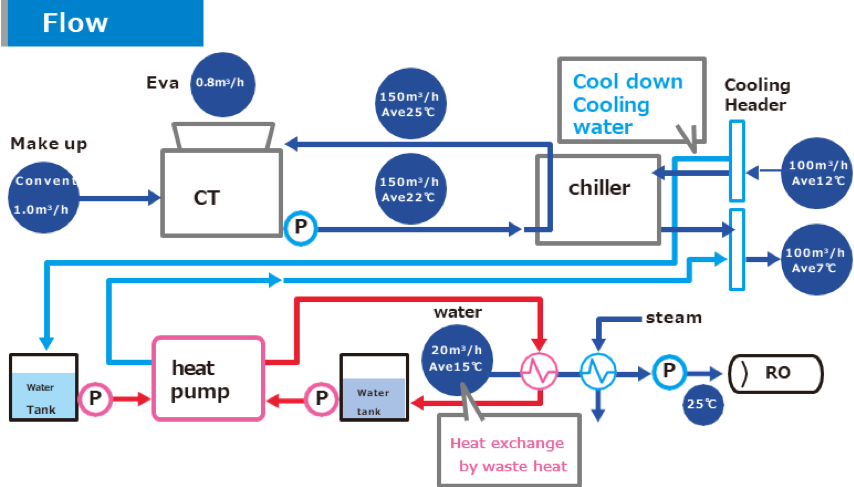 Challenge for Zero-energy desalination plant
KURITA WATER INDUSTRIES LTD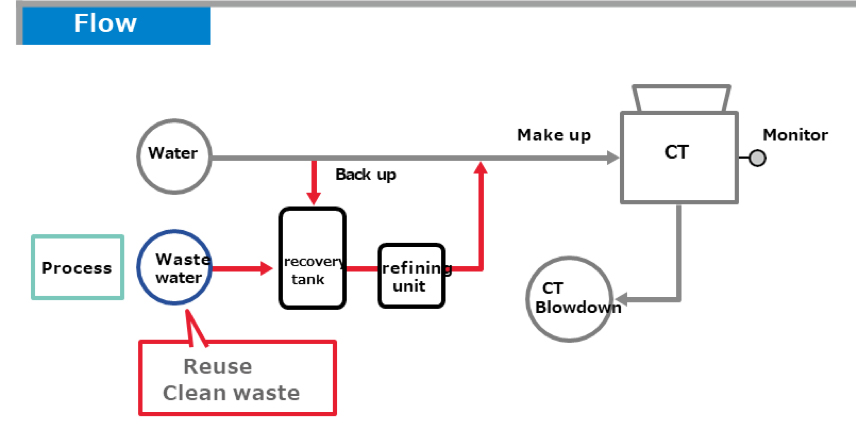 Challenge for Zero-makeup water for cooling water system
KURITA WATER INDUSTRIES LTD
Similar Innovation Challenges